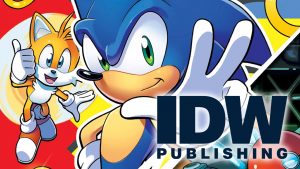 We have gotten our first information on what the second year of the IDW Sonic era will have.
IDW announced at NYCC that Sonic The Hedgehog #13 will be an extra-length issue to bring readers up to speed leading into their second year of publishing. "Year two is going to be huge for Sonic," says editor David Mariotte. "We are upping the stakes with more villains, more adventures, and a new threat that'll loom over the whole 2019 calendar!"

To start, Sonic takes a break after the momentous Battle of Angel Island. When Tails receives a mysterious tip that a friend has disappeared, he and Sonic race off into a brand-new adventure that'll put them face-to-face and nose-to-nose with some old foes!
We don't know what that "new threat" will be.