Recently there was
an auction on eBay
for a background and some cels from SatAM's intro. It sold for a whopping two grand!
This is a pic from the auction: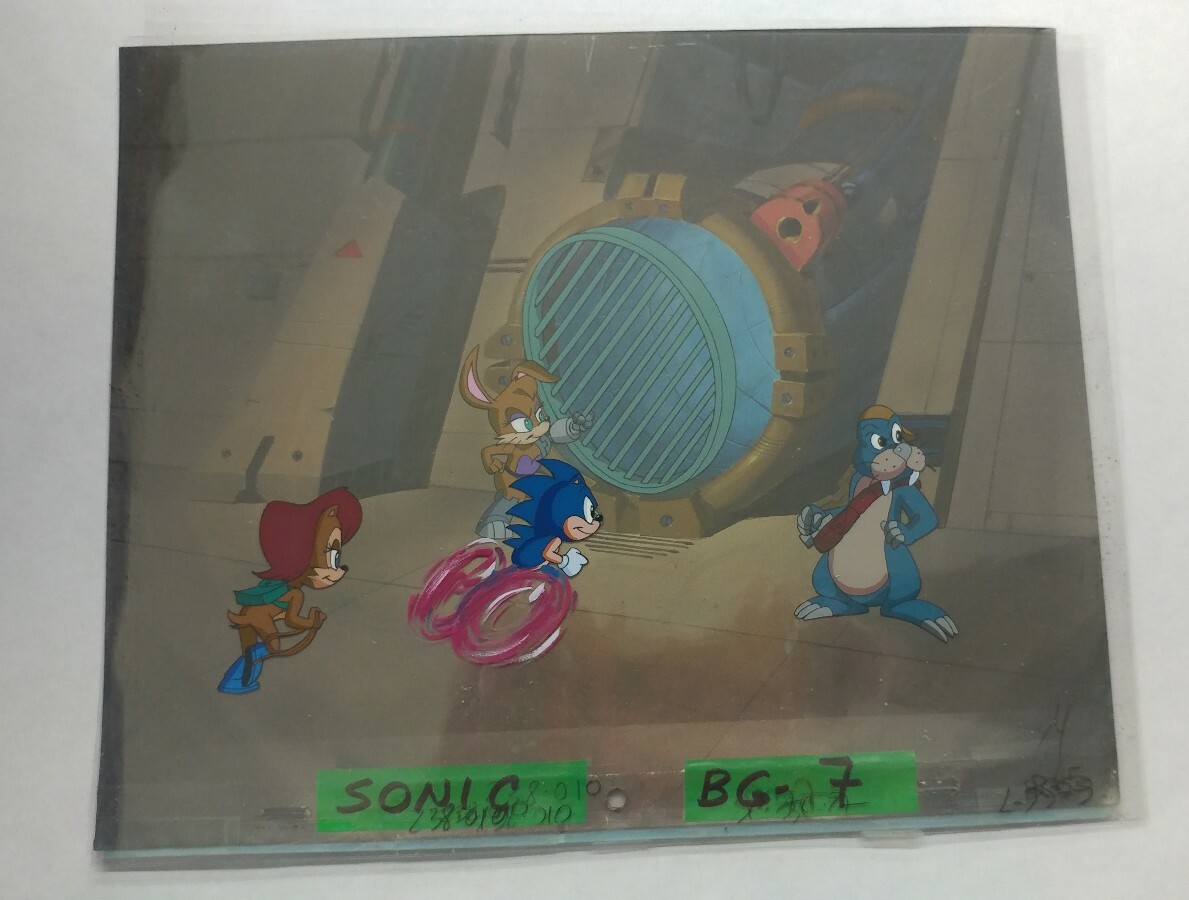 These cels aren't placed exactly the way they were in the original scene, but it's close enough to give the idea. But look at Bunnie's thighs: they're brown.
Here's the Bunnie cel by itself: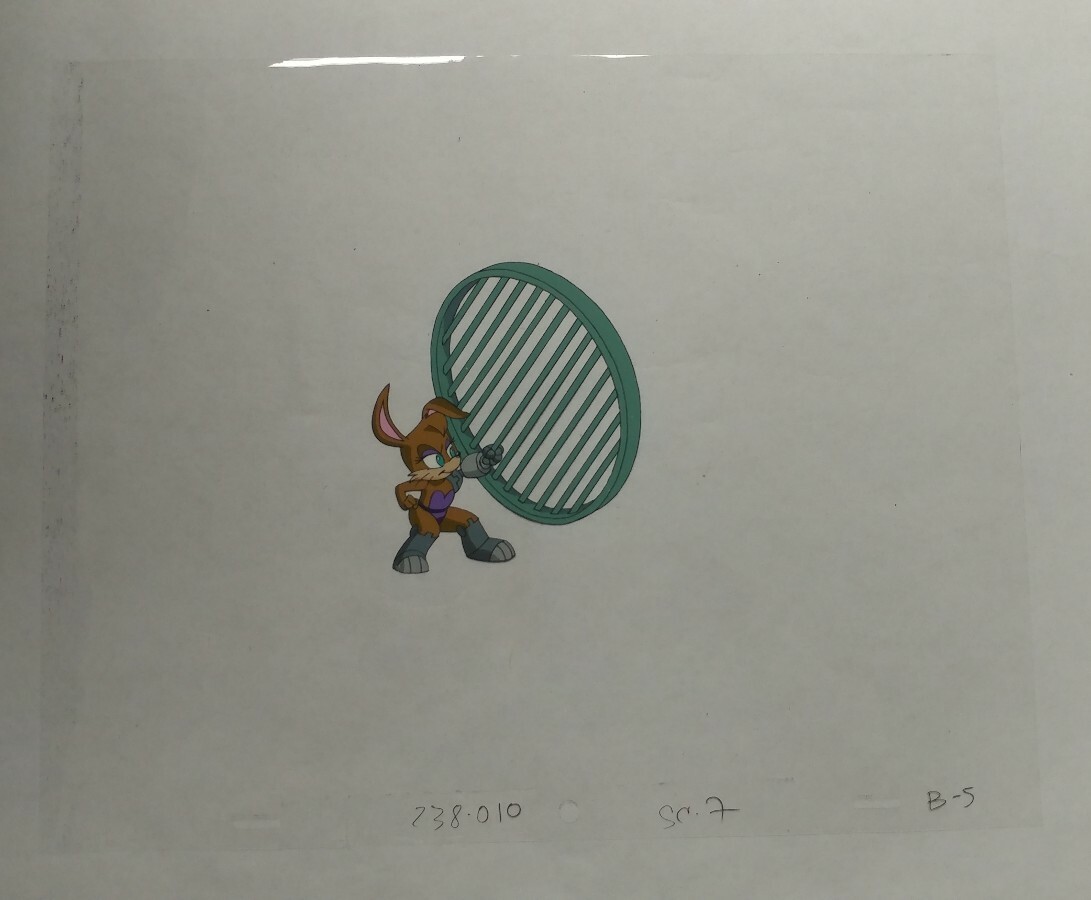 Yep, two brown thighs. But Bunnie's thighs are consistently gray in the intro. What's going on here? Is this a fake cel?
The answer is no! If you look at the scene from the actual intro, frame by frame, you'll see this:

sonic-frame1.png
688.5KB
1 downloads
This is clearly the same Bunnie pose as in the eBay cel, but her thigh is gray, right? Yes, but look closely at the
other
thigh. You can barely see it, but it's brown!

sonic-frame2.png
692.72KB
1 downloads
In the next frame you can just barely see (it's only a couple of pixels) the previously exposed thigh is now brown as well. This is much clearer if you flip back and forth between the two images.
Shortly afterward, we see this frame (different from the eBay cel):

sonic-frame3.png
694.27KB
1 downloads
Nothing unusual here; both thighs are gray.

sonic-frame4.png
692.58KB
1 downloads
This is a different Bunnie frame than the previous picture, but it's close enough to allow you to flip back and forth and see that the barely visible portion of her thigh does become brown here.
My hunch is that she was painted with brown thighs in the entire scene and it was corrected in post production, which is why the thighs become brown when they're mostly obscured. So it's only natural that she has brown thighs in the cels!
For what it's worth, she's had this color scheme in a model sheet, too:
...which might explain how this happened. Either they were still undecided on Bunnie's thigh color, or the cel painter was working off the wrong model sheet. I think the latter is more likely, since she had gray thighs in Heads or Tails... and, let's face it, DiC is infamous for animation mistakes.
Weird stuff, huh?