@

GetCrazyWith...

:

(24 January 2020 - 01:21 PM)

Hi there!

@

Wulfsbane

:

(20 January 2020 - 06:26 PM)

Boop

@

Ishapar

:

(14 December 2019 - 04:23 AM)

Not bad. Would be neat if my grandpa makes it that old.

@

Shadow

:

(12 December 2019 - 03:19 PM)

I hope I get to live to 93.

@

Wulfsbane

:

(11 December 2019 - 09:42 AM)

93

@

Ishapar

:

(09 December 2019 - 08:48 AM)

Shame to hear about that. How old was he?

@

RedG

:

(06 December 2019 - 06:04 PM)

Sorry to hear, Wulfsbane. My condolences.

@

Wulfsbane

:

(05 December 2019 - 10:43 PM)

My grandfather passed on the 17th.

@ chief
:

(30 November 2019 - 03:32 PM)

oh?

@

Wulfsbane

:

(28 November 2019 - 07:14 PM)

This year's Thanksgiving was a lot tougher than normal.

@

Wulfsbane

:

(28 November 2019 - 07:14 PM)

Same to you.

@ RedAuthar
:

(28 November 2019 - 03:47 PM)

Happy American Turkey Day

@ chief
:

(09 November 2019 - 02:20 PM)

http://www.sonicsatam.com/sea3on/

@

Shadow

:

(31 October 2019 - 10:44 AM)

H A P P Y H A L L O W E E N

@

Kev

:

(20 October 2019 - 02:19 PM)

Sally acorn painting you can try to follow along, needs re-voicing as its just me for now.

@

Kev

:

(20 October 2019 - 02:18 PM)

Made another cartoon episode, its a painting tutorial on youtube check out my channel= 2D 3D CARTOONS

@

Wulfsbane

:

(05 October 2019 - 11:05 PM)

Well the player base went up exponentially since the switch.

@

wildfire

:

(05 October 2019 - 08:39 PM)

Probably to help Bungie now that Activision's money isn't backing them.

@

Wulfsbane

:

(03 October 2019 - 06:33 AM)

Destiny made the move to Steam.

@

Wulfsbane

:

(09 September 2019 - 10:12 AM)

We'll probably see Tracer soon Posted 18 November 2014 - 02:18 AM
[ACCOUNT DELETION]

---
Posted 18 November 2014 - 08:09 AM
Wow...they don't look bad...but they look like they were going to fly at all.
---
Posted 18 November 2014 - 08:51 AM
In my honest opinion, had Sonic been given that sort of design in SatAM, he wouldn't have looked so out-of-place.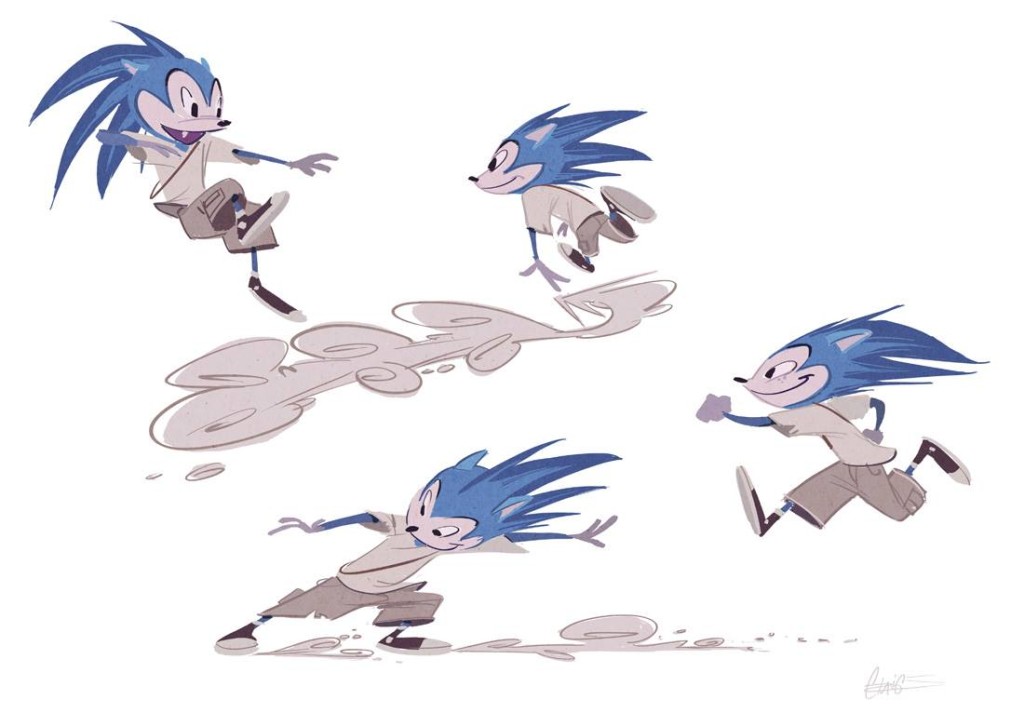 My personal favorite is probably this design (I don't know why, exactly). It kinda looks like a cute combination of Mickey Mouse and Kid Goku.
---
---
Also tagged with one or more of these keywords: Sonic Boom, concepts, designs, game
Creative Corner

→

Creative Corner Forums

→


Started by

RedG

,

16 Aug 2019

sonic rpg

,

sonic satam rpg

,

game

and 3 more...

Hot

26 replies
5,928 views

The Media World (Games, Movies, TV)

→

The Arcade

→


Started by

ILOVEVHS

,

09 Apr 2013

Batman

,

Arkham City

,

Game

The Sonic Corner

→

The Games

→


Started by

ILOVEVHS

,

23 Jan 2013

Sonic

,

Game

,

2013

,

Rumor

Hot

23 replies
2,817 views

The Media World (Games, Movies, TV)

→

The Arcade

→


Started by

ILOVEVHS

,

17 Nov 2012

Portal

,

GlaDOS

,

Wheatley

,

Core

and 6 more...

The Media World (Games, Movies, TV)

→

The Arcade

→


Started by

quirkybear

,

26 Jul 2012

okami

,

game

,

ps3
0 user(s) are reading this topic
0 members, 0 guests, 0 anonymous users