LOL, check out Perci, a new character in Sonic Boom: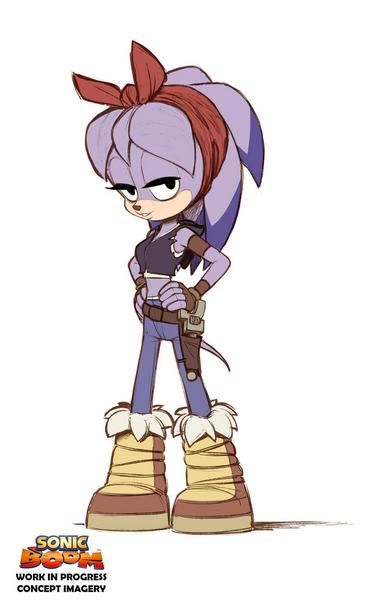 Who will win in this battle of shameless ripoffs? (Well okay, Sega will, since they've got the monies, but still...)
He's probably going to have to give the rights back anyway. As I mentioned earlier, Sega could easily sue on the grounds that the only reason those characters exist at all was to sell the Sonic franchise via the comic.
Sorry, but that doesn't actually matter. The fact is this: When you create a character, you own the rights to that character, unless you sign a contract that gives the rights over to someone else. Ken Penders and his co-writers didn't have to sign such contracts. Therefore, they rightfully own the characters they made for the comic, even if they made them with the intention that they would be used in the comic.
Why is this a bad thing?!