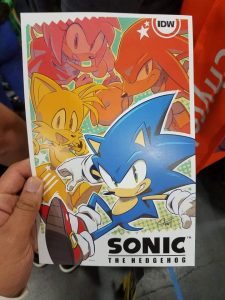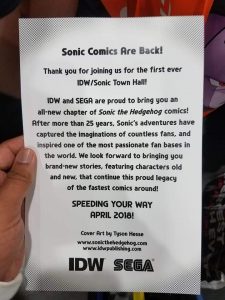 Though Tyson Hesse is now known the world over for his work on the opening cutscene to
Sonic Mania
, his contributions to the Archie series are only recent, though no less heralded. He remains on of the top of many fans' wishlists to continue on with the Sonic comics.
Hesse has not yet confirmed his continued involvement with the Sonic comics–or his involvement with the above creative, for that matter–though he has been Tweeting about the event this week.
It should also be noted that the last principal Sonic writer under the Archie era, Ian Flynn, has
also
been Tweeting about NYCC, though he has assured he will not make an appearance at the show.
More updates from New York Comic Con are on the way all weekend, including complete coverage of the IDW Sonic Town Hall on Sunday.
Read the full story here