@

GetCrazyWith...

:

(10 April 2020 - 06:10 AM)

Yeah, I get what you mean. My introverted side wants to stay home too, but it does feel lonely after a while.

@

GetCrazyWith...

:

(10 April 2020 - 06:10 AM)

@ A Fox in a Den

@

Wulfsbane

:

(07 April 2020 - 07:27 AM)

So I wrote one of the shorts in Paradox's new Sonic Seconds video

@

Shadow

:

(24 March 2020 - 06:31 PM)

I'm still waiting to see if my attempts to sign up for EI have gone through or not. Phone lines are impossible to get through.

@

furrykef

:

(23 March 2020 - 05:58 PM)

There's talk that they may have found a cure for the virus. Here's hoping.

@

A Fox in a D...

:

(22 March 2020 - 07:27 PM)

Yeah, our D&D sessions and just going out for drinks at local breweries is basically gone right now. We're thinking of doing remote sessions but it's still not the same.

@

Wulfsbane

:

(22 March 2020 - 03:28 PM)

It just sucks cause my friends and I can't do our usual weekend stuff cause most of the restaurants we go to are closed or takeout only

@

furrykef

:

(22 March 2020 - 11:20 AM)

I know exactly how you feel.

@

A Fox in a D...

:

(22 March 2020 - 10:41 AM)

Yeah, there's a part of me that, as an introvert, should be totally OK with the concept of staying home. But there's also a huge part of me that is incredibly unnerved by the concept of having the choice taken away. Before, it felt like something I wanted to do, but now it just feels lonely and sad.

@

A Fox in a D...

:

(22 March 2020 - 10:38 AM)

Ah, no worries. Thanks for clarifying. <3

@

Wulfsbane

:

(22 March 2020 - 05:31 AM)

I absolutely recognize that this is going to have a change in how we do things, for better or for worse. There's going to be some positive changes out of this and some negative changes as well. I get this is something we haven't seen in 100 years.

If I came off as insensitive, I should apologize and explained what I meant a bit more.

@

Wulfsbane

:

(22 March 2020 - 05:23 AM)

You misunderstand. My daily life consists of me going to work and going home. When I order food out I usually get take out anyways. See I work 2nd shift so my options of what I can/can't do is limited by time anyways and hasn't effected me as much, the only real thing being I can't sit down at the diner when I get out at 11pm-12am on a Friday night. So when I say I'm not changing much of my daily life it's because my routine is at a point where my interactions with people, in person, are limited to begin with

@

A Fox in a D...

:

(20 March 2020 - 11:01 AM)

Regardless of how you feel Covid affects you personally, there's an absolute change this puts on everyone globally, especially small businesses and at-risk people. It will influence how we look at the media landscape, how we deliver entertainment and services, and workplace practices going forward, some long term, some short, some good and some bad. These sort of pandemics don't come around with zero wake, and we've already seen that and are seeing it right now. If you don't think anything is different, then you aren't looking hard enough.

@

A Fox in a D...

:

(20 March 2020 - 10:09 AM)

No, Covid is it's already costing businesses and lives, and it's made life difficult for just about everyone I know, particularly in my industry where we've having to scramble to ship games from home. What you're doing is unwise and irresponsible, and you're not the only person in existence, so you can keep your "not really".

@

Wulfsbane

:

(19 March 2020 - 08:57 PM)

Not really. I'm still going about it as if nothing's different

@

GetCrazyWith...

:

(18 March 2020 - 06:48 PM)

Covid is going to screw up all our lives

@ RedAuthar
:

(17 March 2020 - 09:43 PM)

I know your pain Ben, I know your pain...

@

Shadow

:

(16 March 2020 - 08:13 PM)

Lucky you.

@

Wulfsbane

:

(16 March 2020 - 05:16 AM)

I still gotta work

@

A Fox in a D...

:

(16 March 2020 - 12:03 AM)

It's only boring if you make it so. I'm stuffing my quarantine with as much art as I can muster.
Board Rules
Welcome to Fans United for SatAM
(or FUS for short) Message Board. This board is for all Sonic fans, although we prioritize over the Saturday morning Sonic cartoon involving Sonic, Sally and the Freedom Fighters in the struggle against Dr. Robotnik. As with any message board, we have rules of conduct that are expected of our members in order to keep the board a fun place to be. Below are the rules or the forum. We require that you read and follow these simple yet very necessary guidelines in order to make your experience on this board as enjoyable as possible. We look forward to getting to know you
What Not To Post
1.
Spam
Pretty obvious. Don't Spam the forums.
2.
Crazily Off Topic
We can't stop, nor do we want to stop, the natural progression of discussion, even if it takes the comments away from the original topic. But that's not the same as posting something completely irrelevant, without any sort of build-up. Please at least try to keep comments relevant. Of course there are certain topics that are meant for random purposes. 1000 Pages Or Bust for example.
3.
Offensive Language
Sometimes there are topics that in themselves aren't offensive, but which can lead to hurtful or offensive language in the comments, as well as images. Any kind of offensive images, language, or a outright attack on a person's beliefs is probably the quickest way to banville on here. Now I understand people joke about some of these things and if both parties involved take it that way its fine. However, some may not see this as a joke. If you downright attack someone you will be banned. In addition, try to refrain from attacking other commenters in ways that are particularly disrespectful or offensive. I know sometimes the guy who commented above you is just such a total idiot that you need to let him know, but please try to attack arguments and not people.
4.
wut up g? I b c-n u l8
Posts are to be in English. Its alright if you aren't the best in spelling, or if you speak a foreign language to begin with. Just make it legible. This isn't a instant chat program or a next message.
5.
Warez and Illegalities
Do not post Warez (illegal program downloads.). Do not post links to pirated TV episodes. Do not share links to issues of the comics and do not post ROM links, overall--- don't do anything that could be deemed illegal, either publicly or through PM. YOU CAN tell people HOW to find such things, for example: You can search for SatAM Episodes on Youtube or You can go find issues of the comic if you really need to on a bit torrent tracker, but you may not lead them directly to the source.6.
Creative Works
We love artists here. In fact so much so we have a section dedicated to the posting of art, including a Gallery system! With that said do not post stolen art, stolen fiction or other such works. If it is proven you stole art (this includes: replacing your name on another's work, tracing without giving due credit, or otherwise just posting credit towards someone else when you post art or creative works), this is an instant, permanent ban. Art and other creative works must also be yours.
To sum all of this up... Please just don't be a idiot. Respect other members, moderators and admins, and have a good time.
P.S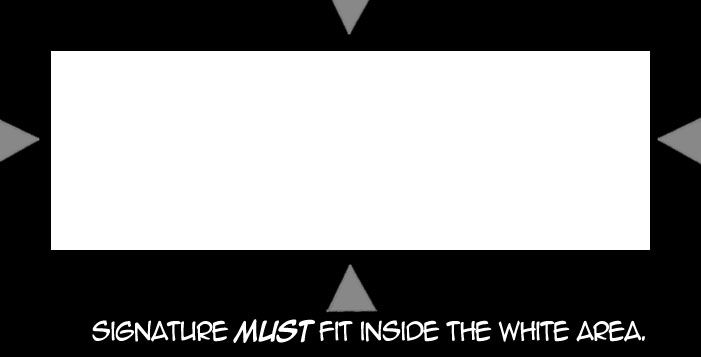 Board Rules