@

Ishapar

:

(23 February 2018 - 06:32 AM)

Why is the snow always gone?

@

Quickster

:

(22 February 2018 - 11:31 AM)

Issue 5 has been revealed!

@

Uncle Ben

:

(21 February 2018 - 09:03 PM)

I will never understand the weather around here

@

Uncle Ben

:

(21 February 2018 - 09:03 PM)

It was 70 today and it's gonna snow tomorrow

@ chief
:

(21 February 2018 - 07:44 PM)

yes..yes it is snowing shadow

@

Shadow

:

(21 February 2018 - 01:43 PM)

*Grumble* It's snowing out...

@

Quickster

:

(15 February 2018 - 02:34 PM)

It's now been 400 days since the release of the last Archie Sonic issue.

@

Uncle Ben

:

(14 February 2018 - 10:23 PM)

Arguably it lead to 21CF selling to Disney

@ RedAuthar
:

(14 February 2018 - 09:12 PM)

Ha!

@

Shadow

:

(13 February 2018 - 10:23 PM)

These are also the same people who thought Fant4stic would be so successful they would combine it with FOX's X Men to make their own Avengers franchise.

@

Shadow

:

(13 February 2018 - 10:22 PM)

Sony are fickle bastards who on one hand sold the rights off to Spiderman to Marvel Studios but at the same time are exploiting every loophole to be able to use and abuse the Spiderman brand without directly having Spiderman in it. Like the upcoming Miles Morales Spiderman animated movie.

@

Shadow

:

(13 February 2018 - 06:17 PM)

Venom is being done by Sony which is not part of the MCU, but they are counting on you thinking it is due it being a Marvel property.

@

Uncle Ben

:

(12 February 2018 - 08:21 PM)

Is Venom being made by 20th Century or Marvel now? The whole 21st Century Fox sale to Disney makes things confusing

@

Shadow

:

(12 February 2018 - 06:05 PM)

Kind of pointless then if you have a teaser but nothing to show the actual character.

@

Sandata

:

(11 February 2018 - 06:30 AM)

It's just a teaser so far though right? Maybe the full trailer will show him.

@

Shadow

:

(09 February 2018 - 12:36 PM)

Well, Sony's Venom trailer sure sucked. He wasn't even in it.

@

MoKat

:

(06 February 2018 - 01:41 PM)

*coughs* Didymus! What's up?

@

furrykef

:

(01 February 2018 - 02:51 PM)

We win the internet.

@

Shadow

:

(31 January 2018 - 10:38 PM)

What do we win?

@

Clocktopus

:

(31 January 2018 - 07:46 PM)

So the Sega forums are shutting down. That means we win right?
Board Rules
Welcome to Fans United for SatAM
(or FUS for short) Message Board. This board is for all Sonic fans, although we prioritize over the Saturday morning Sonic cartoon involving Sonic, Sally and the Freedom Fighters in the struggle against Dr. Robotnik. As with any message board, we have rules of conduct that are expected of our members in order to keep the board a fun place to be. Below are the rules or the forum. We require that you read and follow these simple yet very necessary guidelines in order to make your experience on this board as enjoyable as possible. We look forward to getting to know you
What Not To Post
1.
Spam
Pretty obvious. Don't Spam the forums.
2.
Crazily Off Topic
We can't stop, nor do we want to stop, the natural progression of discussion, even if it takes the comments away from the original topic. But that's not the same as posting something completely irrelevant, without any sort of build-up. Please at least try to keep comments relevant. Of course there are certain topics that are meant for random purposes. 1000 Pages Or Bust for example.
3.
Offensive Language
Sometimes there are topics that in themselves aren't offensive, but which can lead to hurtful or offensive language in the comments, as well as images. Any kind of offensive images, language, or a outright attack on a person's beliefs is probably the quickest way to banville on here. Now I understand people joke about some of these things and if both parties involved take it that way its fine. However, some may not see this as a joke. If you downright attack someone you will be banned. In addition, try to refrain from attacking other commenters in ways that are particularly disrespectful or offensive. I know sometimes the guy who commented above you is just such a total idiot that you need to let him know, but please try to attack arguments and not people.
4.
wut up g? I b c-n u l8
Posts are to be in English. Its alright if you aren't the best in spelling, or if you speak a foreign language to begin with. Just make it legible. This isn't a instant chat program or a next message.
5.
Warez and Illegalities
Do not post Warez (illegal program downloads.). Do not post links to pirated TV episodes. Do not share links to issues of the comics and do not post ROM links, overall--- don't do anything that could be deemed illegal, either publicly or through PM. YOU CAN tell people HOW to find such things, for example: You can search for SatAM Episodes on Youtube or You can go find issues of the comic if you really need to on a bit torrent tracker, but you may not lead them directly to the source.6.
Creative Works
We love artists here. In fact so much so we have a section dedicated to the posting of art, including a Gallery system! With that said do not post stolen art, stolen fiction or other such works. If it is proven you stole art (this includes: replacing your name on another's work, tracing without giving due credit, or otherwise just posting credit towards someone else when you post art or creative works), this is an instant, permanent ban. Art and other creative works must also be yours.
To sum all of this up... Please just don't be a idiot. Respect other members, moderators and admins, and have a good time.
P.S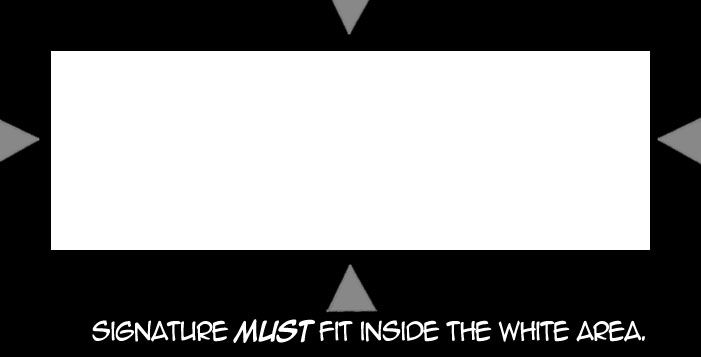 Board Rules